In Memory of Laura Efurd, APAWLI Class of 2002, by Steve Efurd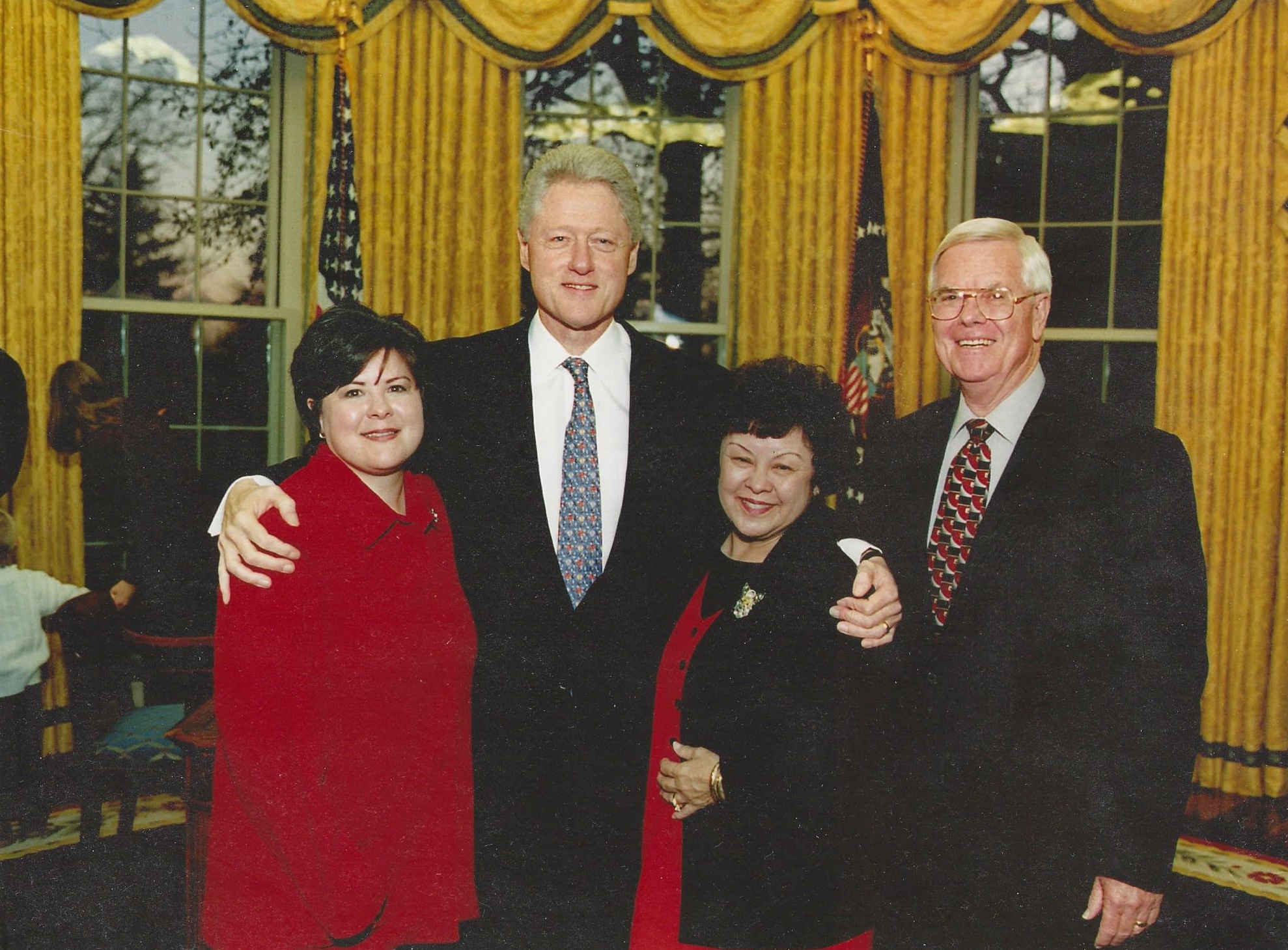 As February 24 comes near, I can't help but reflect. For as long as I can remember, this was a day of celebration for the Efurd family. On this day, in Kona, Hawaii, Laura was born. My sister. Your sister. Through the early years, this day was celebrated with birthday parties. Many at home, some at friends', some at restaurants. Some were at someplace fun like Farrell's. If you grew up with us, you probably remember Farrell's at Pearl Ridge. Do you remember "The Zoo?" Or the "Pig Trough?" As Laura grew older it was more about celebrating with friends. Friends in Mililani. Friends at Ouachita Baptist. Friends in Washington, D. C. Friends in San Francisco and more friends in Hawaii. For our family, celebrating this day over the years became a phone call, and sending a card and gift, sometimes via Fed Ex to ensure it got there on time. On occasion, our family managed to be in the same place, together, on this special day. Many of you have your memories of birthday celebrations with Laura. Special restaurants. Elaborate getaways. Many may have been celebrated just spending time together.
This year on Laura's birthday, February 24 is going to be different. There is no one to call. Nowhere to send a card. No gifts to buy. Many of us will still celebrate, but in our own way. Some may come together as a group. Some will remember silently and alone with precious memories. But we will all remember.
So I think to myself, how would Laura want us to remember her? I think Laura would have enjoyed a gathering of friends with lots of laughing. I think she would also appreciate and understand those who will just spend some quiet time reflecting. But I don't think the how is as important. I think that is more for us and we should decide. I think what would be more important to Laura, is the legacy she left behind. She certainly made her mark on this world while she was here. Has she enabled others to make a mark and can she continue enabling others?
Well, I believe she has, and I believe she can.
Laura had many accomplishments over her career that spanned Washington, D.C., San Francisco, and Hawaii. I cannot do this justice in a short paragraph but let me give you a glimpse. As the great granddaughter of immigrants from Okinawa who settled in Hawaii, Laura embraced her roots and devoted much effort to helping and lifting up women, Asian Pacific Americans, and those who needed a voice. During her time on Capitol Hill, she was there at the founding of the Congressional Asian Pacific American Caucus in 1994 and served as the principle staff member from 1995 to 1999 under the chairmanship of Congresswoman Patsy Mink. She was a founding member of the Congressional Asian Pacific American Staff Association and was one of the drivers of an internship program for young Asian Americans and Pacific Islanders to pursue careers in public service. During her time in the Clinton Administration, Laura was instrumental in creating the White House Initiative on Asian Americans and Pacific Islanders, which created a coordinated voice within the White House and federal agencies to address critical issues of concern to our American communities. After leaving Washington, D.C., she continued to serve others as part of ZeroDivide in San Francisco and after returning to Hawaii to care for our mother, serving in the Honolulu office of Senator Mazie K. Hirono.
But the ability to make a difference does not just happen. It takes vision. It takes education. It takes great mentors and leaders. It takes hard work and it takes opportunity.
Laura had many positive influences that shaped her life and her career. Mom and Dad being the most significant as they spent their lives serving others. She was blessed to have had strong leaders and mentors throughout her career. She also had a strong network of friends and associates, many of whom we've had the pleasure to meet or correspond with over the last year. A number of these friends call Laura their "sister." Their "APAWLI Sister." The Asian Pacific American Women's Leadership Institute (APAWLI) is a leadership program that had a profound effect on Laura has she developed into a whole person leader. As a part of the class of 2002, Laura gained knowledge, skills, and relationships that not only helped in her own development as a leader and positioned her to help others.
What better way to remember Laura, especially on her birthday, than to empower others to follow a similar path. To benefit from a program like APAWLI and position themselves not only for their own development as a leader and positioned them to help others. As Laura's friends reminisced shortly after her passing, her APAWLI sisters asked if we could establish a memorial fund in her name. As so we did. A number have already contributed but we thought that Laura's birthday, would be a perfect time to reflect on her life. My sister. Your sister. And to ensure that others are able to benefit from APAWLI even if they may not have the means. The Laura Efurd APAWLI Memorial Fund will make this happen. Please join our family. Let's give others this opportunity that was so influential for Laura and was so near and dear to her heart.